Read what our recent Grads and Trainees have to say...!
'I'm so glad that I chose to do my barre teacher training with Barreworks. Vicki and her studio are right up there with the very best. Having done a two day course with another well known brand of barre training, I needed a course with more ongoing support during the teaching practice phase, and not to just be left to my own devices until the exam. The Barreworks method is authentic, thorough and professional; you are equipped with the knowledge and ability to devise your own class plans within a framework, rather than told to memorise and deliver a set routine. It was hard work – as anything worth having is – but so worth it! The Barreworks method is extremely effective. I have seen my strength and tone visibly improve just during the training period alone, and now I have a list of clients wanting to experience the same benefits!'
Sharry Woodcock, Barreworks-Certified Instructor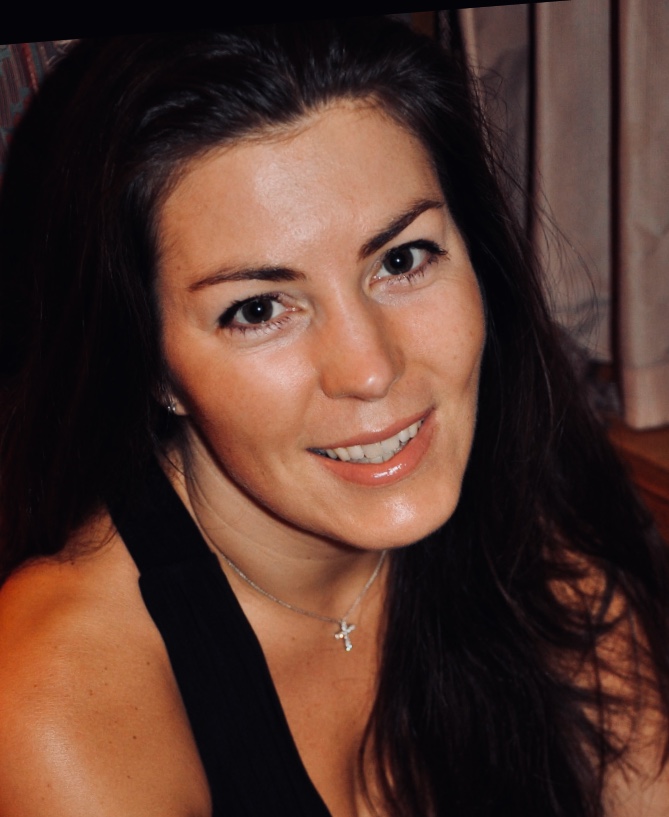 'This brilliant course is structured and challenging; providing technical education, support and personalised coaching, as well as inspired teaching from highly dedicated and talented instructors.
Trainees get access to essential knowledge and a broad range of exercises but most importantly, you build confidence to design and instruct challenging classes with professionalism, passion and fun. Every time you practise teach, there is a discussion, self-awareness and feedback. If you are looking to further your career as a fitness professional, sign up now!'
Bridget Coulthurst, Barreworks Instructor.
'The Barreworks instructor training workshop is an interesting, informative and fun couple of days. It includes a good mix of theory and practical application to aid all types of learning in a boutique studio environment. It is lead by experienced and inspiring teachers who were also very encouraging and supportive of trainees. I would highly recommend this training to any aspiring barre instructor!'
Amy Miller, current Instructor Trainee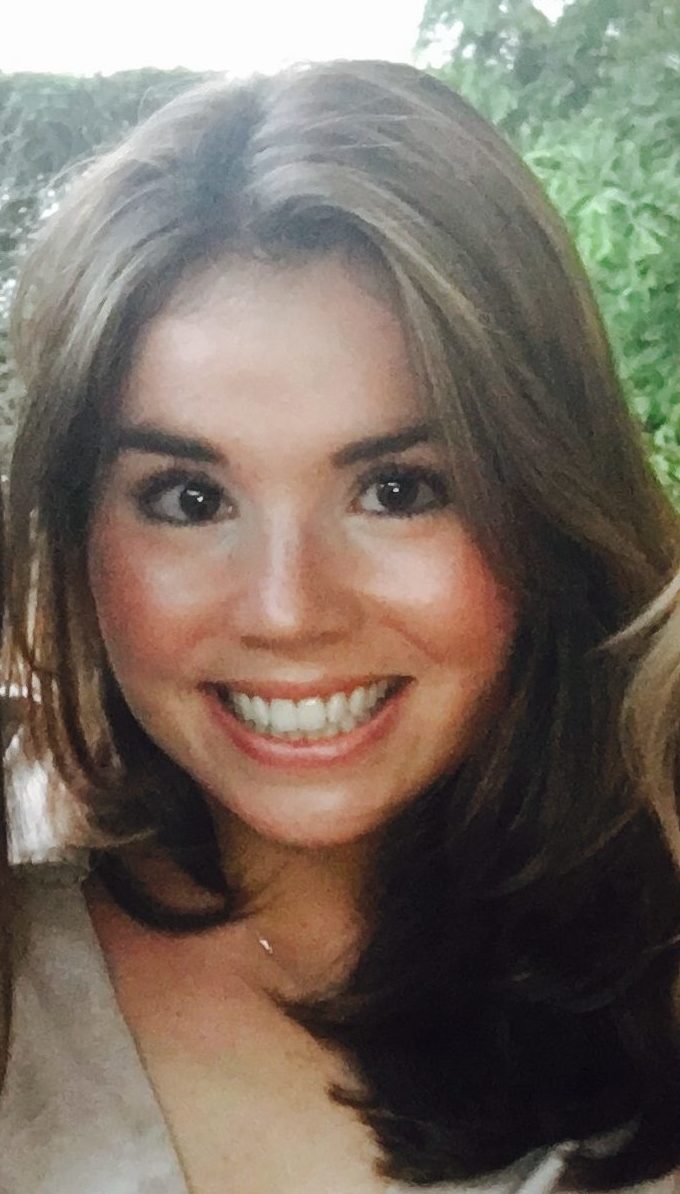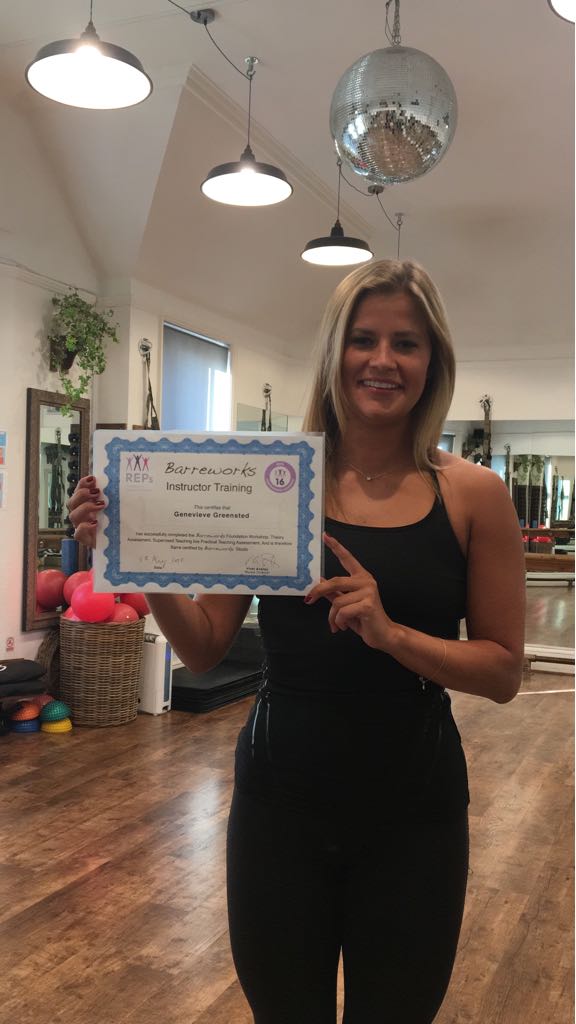 'I absolutely loved doing my instructor training with Barreworks. From my first time in the studio I knew they were a really professional team & that I was going to learn a lot. The 2 training days were great & we were able to put a lot of what we learnt into practice straight away which really helped with some quick development. The on-going supervised teaching was such a steep learning curve, but the team were really supportive in guiding me with constructive feedback at each stage. I'd thoroughly recommend the course as an introduction to Barre instructor training.'
Genevieve Greensted, Barreworks-Certified Instructor.
'I have been teaching Pilates and Barre for many years but found that the attention to the small details at Barreworks and the extensive repertoire added an extra element to my own training and teaching.  The passion with which Vicki and the other instructors teach is infectious and their knowledge is amazing.  I felt and still do feel very much part of a team whilst training, and the supervised teaching which is part of the course allows you to develop a great rapport with the clients and the team.  During the whole process, the support I received was second to none and I could not recommend highly enough training with this great studio.'
Adele Smyth, Barrework-Certified Instructor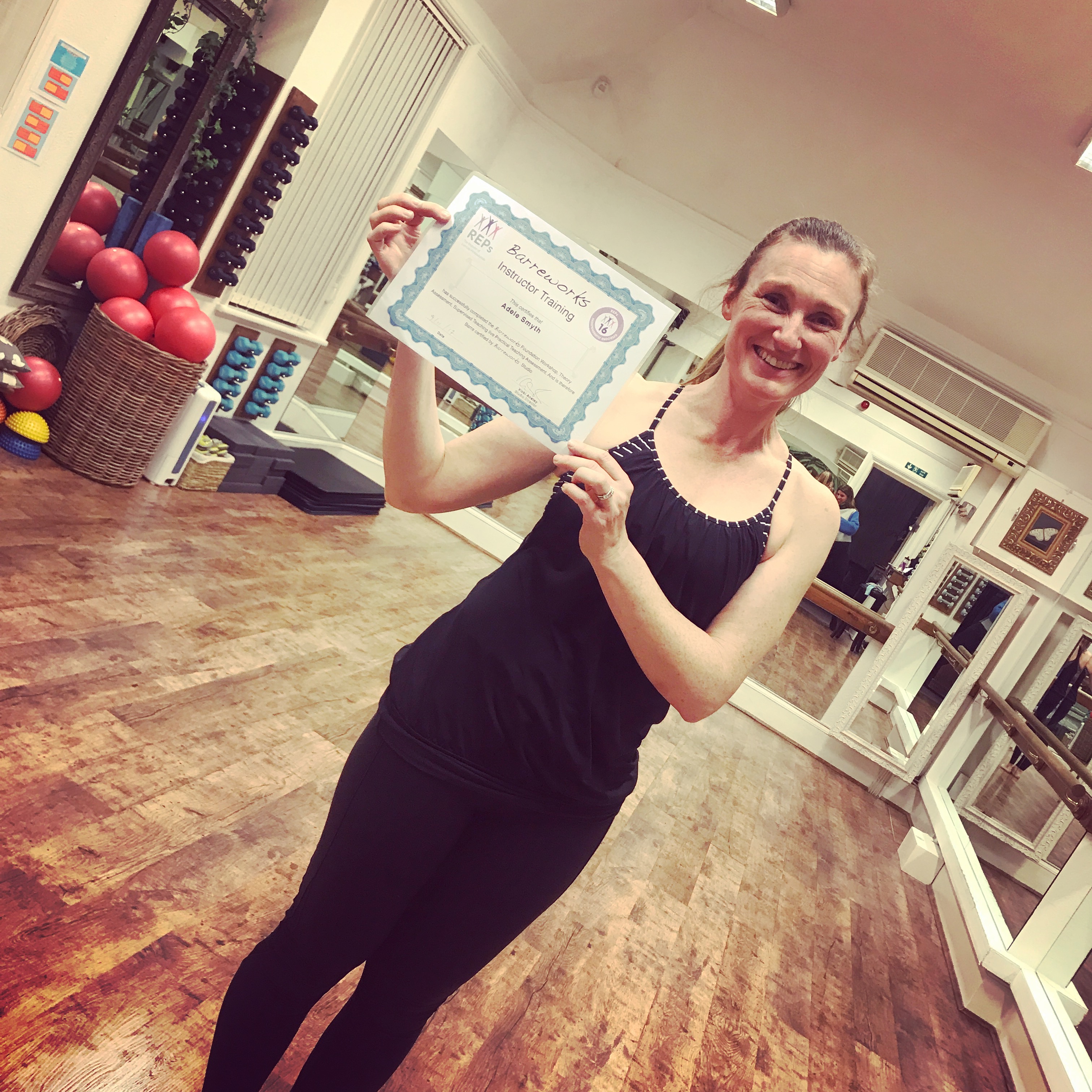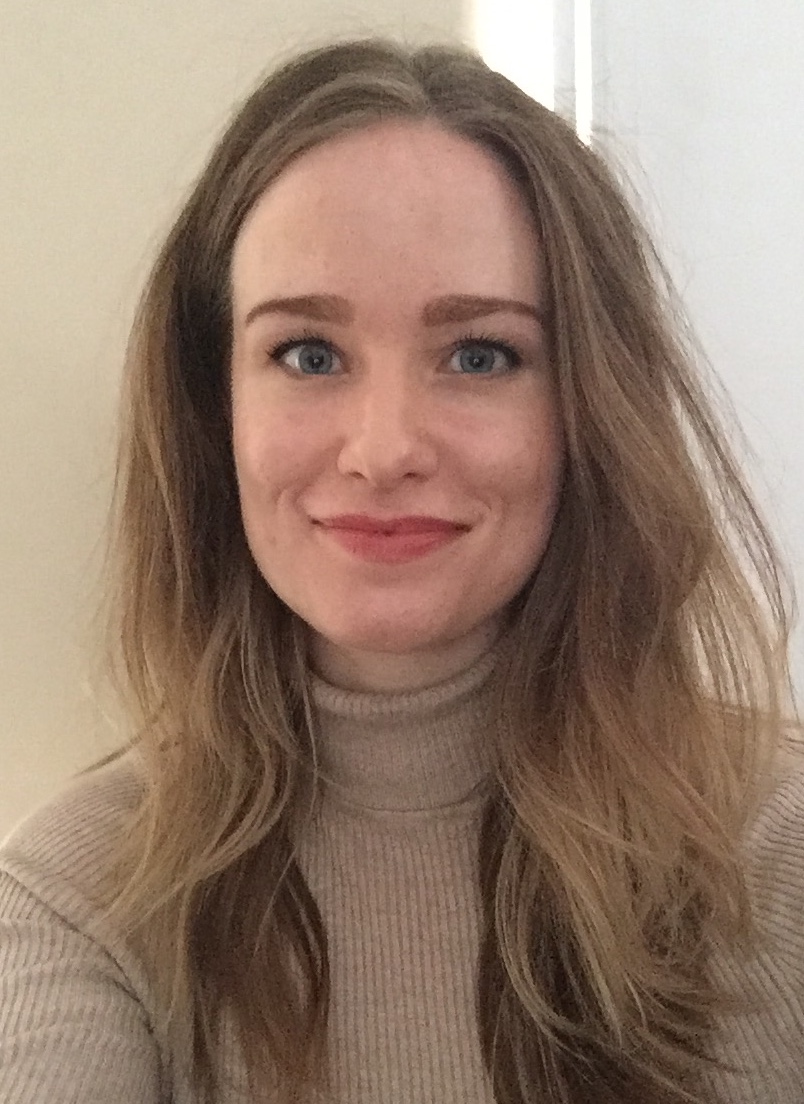 "The instructor training workshop was fantastic. A rigorous course with lots of practical learning and experimentation in an incredibly friendly and supportive environment. Intense, but very inspiring!"
Holly McFarlane, current Instructor Trainee
'What I value most about training with Barreworks is that it's based at a functioning studio. It's extremely hands-on and practical, emphasising client experience throughout. I traveled from Dublin to do the course and believe it is the best on the market by far.'
Gráinne Conroy, current Instructor Trainee